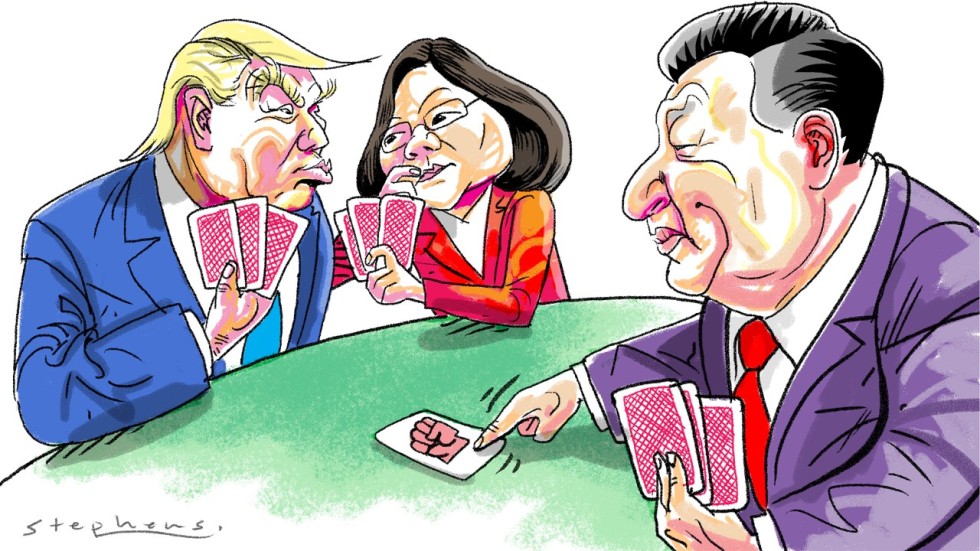 There's a new Facebook group emanating from Taipei called Ketagalan Media apparently started in October 2013. It says it is "...the gateway that informs, inspires, and facilitates the movement of ideas and trends between Taiwan, Asia and the rest of the world" but it is just a mouthpiece for Lynn Jenna Cody, Cory Donovan Smith, Michael Turton, and other CIA wannabe expats. I do not communicate with any of them since I was publicly insulted on Facebook pages they run, the moderators of Taichung Info Exchange and Taiwan News in English Facebook pages a few years ago. But I couldn't help but comment on a few dicey articles they posted to support or disclaim their misinformed view of Taiwan.
I know their views are misinformed because they are all anti-union. To me, any improvement in a society begins with a living wage for its workers. Ketagalan and its moderators think top-down politics is all that matters; they cannot tolerate a grass root movement steeped in labor union organizing; only if it is political, top-down, and manipulative by the Democratic Progressive Party (DPP) does it matter to them.
One article they shared was from "Dissent" Magazine Online. Titled "The Island the Left Neglected" by Jeffery C.H. Ngo, fall 2018. The teaser was "If the American left is serious about opposing a reactionary foreign policy that preserves unequal power relations, it should speak up for Taiwan." It was so ridiculous in convincing "the left" to support socialist tendencies in Taiwan (Universal Health Care was one example) as a union man with anarcho-syndicalist tendencies I commented:
"Taiwan, because it is anti-union and pro-business, with the media following sooth, with gangsters actively leading many Buddhist temples, is not the place a leftist can dream of promoting. The co-opting of the youth dubbed "Sunflower Movement" helped President Tsai and the DPP win in 2016 but she promptly dropped the ball in 2018 when people saw their wages weren't improving. China, with a socialist foundation wrestling with the last Western colony of Taiwan, means well and shares a cohort with Taiwanese. Chinese women went through a revolution that Taiwanese women, no matter how many in government, never experienced. The writer of this article does a disservice misinterpreting Taiwan.
A few weeks later, I got another share on my Facebook timeline from the Ketagalan group, "Order from Chaos". It was a put up so they could refute a real CIA creep's opinion about not having Tsai Ying-Wen be invited by Nancy Pelosi to speak to the U.S. Congress; Ketagalan thinks Tsai speaking would help Taiwan somehow. The teaser "The problem with inviting Taiwan's Tsai Ying-Wen to speak to a joint meeting of Congress" introduced the Richard C. Bush article from Friday, February 8, 2019. I must have been bored because I put my two cents into a comment:
"The U.S. insensitivity in allowing Taiwan to normalize relations with its cultural cohort is imperialistic in nature. At least the U.K. and Portugal made right giving up their colonies stolen from China, the U.S. has not given back Taiwan to even the Taiwanese themselves. The U.S.is forcing a showdown with China that will do no one in the world any good. Pelosi or Trump, two sides of the same coin in sham democracy, must retract from its international belligerence."
This brought Cody out of her lair to "lol" my opinion, but I got the last laugh and laughed hardest:
"There is no squeeze from China if Taiwan doesn't have pressure from the U.S. It's obvious that the people here won't fight for independence and that the U.S. uses Taiwan to contain China so it can dominate in Asia. Tsai Ying-Wen has an opportunity, as Lee Teng-Hui did, to tell the U.S. they "are not Taiwan's father" and shouldn't tell Taiwan what to do, but Taiwan must do something and China is offering a nationhood; the U.S. is offering colonization and exploitation. She'll end up like Chen Shui-Bien did; disgraced and imprisoned if she doesn't move fast. She must negotiate a reunification for Taiwan's good before the KMT wins the presidency, as it will, in 2020, because it is China that is being squeezed."
Of course, Michael Turton had to rear his head in conceited put-down. I just sent a laughing icon to him, too; none of them are willing to consider worker solidarity and the lack of it in Taiwan; why bother to respond to them. As a matter of fact, I think I will stop getting notifications from this gaggle of misinformed expats.
Copyright © 2019 by David Barry Temple.
All rights reserved.